We landed in Kuala Lumpur a couple of weeks ago and the first impact with the city was a scam: we fell for it like newbies…
At the arrival hall of Kuala Lumpur International Airport we went to the ATM to get some Malaysian Ringgit and then we purchased a prepaid sim card with data plan. At the Celcom shop they advertised a sim for 25MR (around 5 euros) with 22GB data in 4G. We didn't need 22GB for only 5 days in the country but the price seemed unbeatable and we bought it. After 3 days I got a message saying that my data plan was running low and a few suggestions on how to buy more. Whaaat? We couldn't have possibly used 22GB, especially because we had free Wi-Fi at our hotel. After chatting with the Celcom customer service I found out that our plan was called Celcom Xpax #NoKelentong, that we had actually purchased a weekly plan for 2GB and this plan came with a bonus of 10GB to use on Facebook only. To this day I still don't know what the other 10GB were supposed to be for. Anyway the weekly plan for 2GB cost 10RM and it included 6RM of credit for local calls. So here's the scam: we actually had 2GB and not 22 as advertised and they were definitely not enough for us. Additionally somebody must have put 15RM in their pocket, since the purchase price was supposed to be 10RM. The Celcom customer service was very nice, they said that they could trace the shop that activated my sim card with a copy of my passport but they didn't really do anything to solve my problem and I haven't received any refund from them either.  I actually ended up subscribing for 1GB daily plan using my remaining prepaid credit.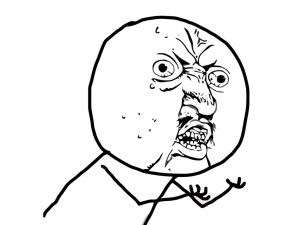 Could we have asked to read a leaflet showing the plan that we were about to purchase? Yes, of course. Could we have gone to the other phone shops at the airport to ask for their sim data packages and compare the offers? Definitely. Could we have done more online research before landing in Malaysia? Absolutely. Could we have asked for a receipt? We usually do but for some reason this time we didn't. Please don't make the same mistakes! 🙂
All in all the speed was good (nearly always 4G), we had great coverage all over the city and even with the inflated price, we had a good deal.
You might think that in the end it was "just" 5€: no biggies, right? Yes, but we should have paid only 2€ and with the remaining 3€ in South East Asia you can buy two meals if you choose to eat local food. Plus who likes being played like a fool?
Luckily this experience didn't change our opinion of Kuala Lumpur and the friendly people we met. More on that soon! 😉
Have you ever been scammed while purchasing a prepaid sim card abroad?
Picture source: Wikipedia