In general? Yes, definitely! We were born in Europe when Europe was not yet the European Community (but it was in the making), our families have always guaranteed a roof on our heads and food on our plates, we've always had drinkable running water and clean clothes to wear, including the warm ones for the cold winters. In our lifetime we've never had to experience war or life-threatening diseases and we've always had top-notch medical care around the corner. Our families are not rich, but they've always given us everything we needed: love, attention, education, a few disagreements that forged our personalities 😉 and a lot more.  So yes, we're lucky!
Then why are we annoyed when people say "You're so lucky!"?
Let me provide a little bit of context.
We usually hear this kind of comments when somebody finds out that we're in some tropical country near the beach, we regularly go diving, we don't need shoes and we spend weeks or months where people usually go on holiday.
All true! And I understand that this makes people jealous! 🙂
However there's always more that meets the eye.
In the last few years we realised that the Mon-Fri, 9-5 corporate life did not make us happy. We were always looking forward to travelling to some tropical destinations during our time off work and be underwater. Every day looked the same: we were tired of the routine, the many overtime hours, the same useless discussions during the endless meetings, the frustrations of knowing that we could do a much better job if only somebody listened to our ideas… It was time to change and embrace the life that we wanted, not the one that we were leading.
We started dreaming big:
we no longer wanted to work for someone else, but for ourselves with all the risks that it entails. No risk, no fun, right? 😉
we wanted to travel a lot more – like, a lot! – and be close to the best dive sites in the world because 2-3 weeks per year were never enough
we no longer wanted to have fixed monthly costs (e.g. rent, power, car insurance…etc.)
we wanted to work on something that we believed in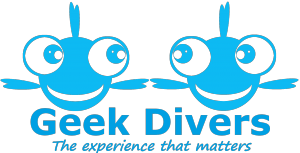 We were lucky (again?) that we had a business idea that could actually work and we've received great help from the most unexpected people who assisted us with the paperwork, gave us good hints on how to write a business plan and made it possible for us to obtain a startup grant from the German government.
We've always done our best to save some money every month: we've always thought of the rainy days and the dreams that we didn't know we would have. So when we decided to quit our jobs, we knew that we wouldn't need to find a comfortable spot under a bridge. 😉
We joined a series of free workshops organised by the local Business Development Office and learnt the basis of starting a company in Germany. We did a lot of research and spent countless of hours learning what we didn't know and there's a lot more that we don't know yet!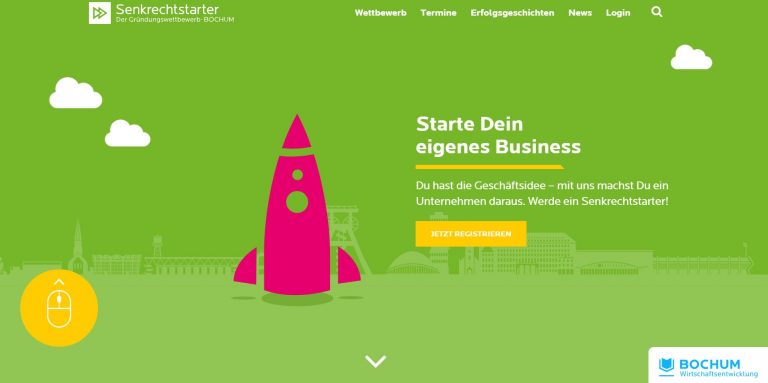 Opening a startup company in Germany is not easy peasy and we had no idea of all the bureaucracy, some nonsense and the costs to do it, but we would do it all over again to be where we are now.
We also had to be smart and sniff out scams when they showed up at our doorstep: my Italian natural instinct and our experience in the job market made us savvy.
And here we are: running our business from our laptops through a Wi-Fi connection, travelling to places where we're surrounded by wonderful travellers (which by the way is also a curse because we are invited to nights out, parties and fun times and sometimes we have to say no because we need to work – argh! Hahahahah! 😀 ), enjoying the sunshine and our bungalow in the jungle, walking without shoes, taking responsibility for our decisions and report only to us.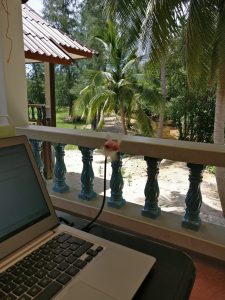 Are we lucky? Yes! For all the reasons that I stated above and more. But are we lucky to be where we are now? It's not luck: we worked our a** off to build this kind of lifestyle! We took (and still take) a lot of risks, we're far from our families and friends, we sold most of our worldly possessions and we're far from reaching the break-even point. Are we happier? Yes! 100+ times more than a year ago! 🙂
None of this would have been possible if we hadn't met each other, if we hadn't received a good education, if we hadn't worked for 10+ years in a corporate world with good and tough times, if we hadn't had those life experiences that now make us take the (hopefully!) right decisions for us and our company, if we hadn't travelled and opened our minds to different cultures and possibilities, if we hadn't become divers and discovered the wonderful universe underwater, if we hadn't had the support and encouragement of our families and friends, if we hadn't met all the good people on the way, if we hadn't experienced the loss of a close family member, friends and colleagues that made us realise that life is too short and if we hadn't received the geek gene in our DNA. 😉
Now that you know how we got here, are you lucky?